iLEARN es una
ATO
(Accredited Training Organization)
de
DASA
para los cursos
DevOps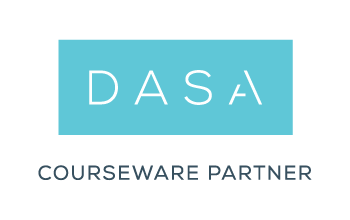 Para verificar en línea las acreditaciones, busque iCONS - Innovative Consulting S.r.l. empresa de la cual iLEARN es una unidad de negocio.
DevOps Agile Skills Association (DASA) es una asociación independiente y abierta impulsada por los miembros, que apoya el desarrollo de la formación y de la certificación DevOps en el mercado global. Además, promueve el desarrollo de profesionales y equipos de TI de alto rendimiento a través de iniciativas ágiles de DevOps.
El nivel Professional Enable and Scale consolida la calificación DASA DevOps Fundamentals. El enfoque clave de DevOps Professional Enable and Scale está en las 4 áreas de habilidades requeridas para resultados de DevOps exitosos.
FORMATO Y CARACTERÍSTICAS DEL EXAMEN EN LINEA DASA DEVOPS PROFESSIONAL ENABLE AND SCALE
Preguntas de opciónes múltiples
12 preguntas
Puntaje de aprobación: 60% (36 puntos de 60)
Libro cerrado
60 minutos de duración
75 minutos si el inglés no es la lengua materna de un candidato
Para obtener más información sobre los requisitos técnicos y el procedimiento de examen en línea, presione aquí­.
Precio individual
269,00€
Pre-requisitos
Para tomar el examen Professional Enable and Scale es obligatorio tener el certificado DASA DevOps Fundamentals.
Para poder presentarse al examen de certificación, los candidatos tienen que haber tomado un curso acreditado DASA DevOps Professional Enable and Scale proporcionado por iLEARN.
Para poder dar el examen, es necesario el haber leído y aceptado los términos y condiciones del instituto examinador. La aceptación de estos términos y condiciones tendrá que ser confirmada la hora de tomar el examen: haga clic aquí.
Certificación
Certificado oficial DASA DevOps Professional Enable and Scale

Tipo de certificación
En línea autónomo
Idioma del examen
Inglés, Alemán
Examen DASA DevOps Professional Enable and Scale examen en línea entregado por iLEARN Innovative Learning