iLEARN è un
ATO
(Accredited Training Organization)
di
DASA
per i corsi
DevOps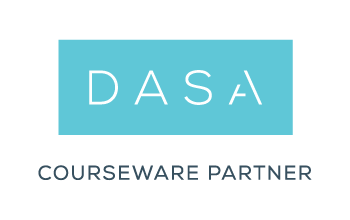 Per una verifica online degli accreditamenti, fare una ricerca con iCONS - Innovative Consulting S.r.l. di cui iLEARN è una business unit.
La DevOps Agile Skills Association (DASA) è un'associazione indipendente e aperta diretta dai suoi membri che sostiene lo sviluppo dei corsi e delle certificazioni DevOps sul mercato globale. Inoltre promuove lo sviluppo di team e professionisti IT ad alto rendimento attraverso le iniziative agile DevOps.
l livello Professional Enable and Scale si sviluppa sulla certificazione DASA DevOps Fundamentals. DevOps Professional Enable and Scale si focalizza sulle 4 aree di competenza richieste per ottenere risultati DevOps di successo.
DETTAGLI DELL'ESAME DASA DEVOPS PROFESSIONAL ENABLE AND SCALE
Domande a risposta multipla
12 domande
60% delle risposte esatte per passare l'esame
Durata di 60 minuti
Durata di 75 minuti per i candidati che effettuano il loro esame in una lingua diversa dalla loro madrelingua.
Libro chiuso
Per maggiori informazioni sui prerequisiti tecnici e sulla procedura d'esame online, cliccate qui
Prezzo per persona
269,00€
Prerequisiti
Per sostenere l'esame Professional Enable and Scale è obbligatorio essere in possesso del certificato DASA DevOps Fundamentals.
Per poter sostenere l'esame, i candidati devono obbligatoriamente aver seguito un corso di formazione accreditato DASA DevOps Professional Enable and Scale erogato da iLEARN.
Per lo svolgimento dell'esame è necessario aver letto ed accettato i termini e condizioni dell'examination institute. L'accettazione di tali condizioni e termini dovrà essere confermata al momento dell'esame: cliccate qui.
Certificazione
Certificato ufficiale DASA DevOps Professional Enable and Scale
Formato certificato
Online
Lingua esame
Inglese, Tedesco
Esame DASA DevOps Professional Enable and Scale esame online erogato da iLEARN Innovative Learning