iLEARN è un
ATO
(Accredited Training Organization)
di
DASA
per i corsi
DevOps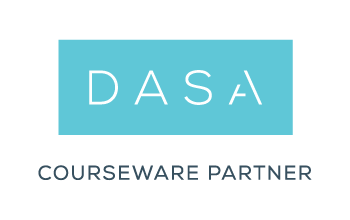 Per una verifica online degli accreditamenti, fare una ricerca con iCONS - Innovative Consulting S.r.l. di cui iLEARN è una business unit.
La DevOps Agile Skills Association (DASA) è un'associazione indipendente e aperta diretta dai suoi membri che sostiene lo sviluppo dei corsi e delle certificazioni DevOps sul mercato globale. Inoltre promuove lo sviluppo di team e professionisti IT ad alto rendimento attraverso le iniziative agile DevOps.
Il livello Professional Enable and Scale si sviluppa sulla certificazione DASA DevOps Fundamentals. DevOps Professional Enable and Scale si focalizza sulle 4 aree di competenza richieste per ottenere risultati DevOps di successo.
Questo corso prepara i candidati per la qualifica Professional Enable and Scale. È progettato per fornire la formazione base necessaria per mettere in pratica DevOps. Con l'aiuto della teoria DevOps, di esempi ed esercizi pragmatici e di discussioni di gruppo interattive, il corso aiuterà a capire come applicare le abilità necessarie per apprendere DevOps.
I corsi in aula vengono confermati circa 3 settimane prima dell'inizio effettivo del corso, su raggiungimento del numero minimo di partecipanti richiesto. Vi preghiamo, pertanto, di contattarci prima di procedere con il pagamento.
Prezzo per persona
1.090,00€
Data inizio corso
04-05-2020
Data fine corso
05-05-2020
Obiettivi
Una volta acquisite le conoscenze richieste da questo corso, sarà possibile:
Spiegare l'importanza della cultura DevOps e gli aspetti che possono influenzarla.
Spiegare perché in un ambiente DevOps si richiedono coraggio, team building, leadership e miglioramento continuo.
Spiegare perché il coraggio è essenziale per consentire fiducia, onestà e sperimentazione.
Identificare e valutare diversi tipi di comportamento in un ambiente DevOps.
Riconoscere i segnali che indicano ostacoli e/o disfunzioni in un team.
Descrivere come formare un buon team DevOps.
Elencare gli effetti di felicità e motivazione sulle prestazioni del team.
Valutare la maturità dei team DevOps.
Identificare in che modo i leader incoraggino feedback e trasparenza.
Discutere i fattori su cui i leader possono influire per creare fiducia.
Spiegare come e perché i leader promuovano un ambiente premunito dai fallimenti.
Mappare i value stream per migliorare il throughput e il flusso.
Agevolare l'uso degli strumenti per il miglioramento continuo: workshop finalizzati alla soluzione dei problemi, sessioni di Story Mapping e retrospettive.
A chi è rivolto
Soggetti che si occupano di IT Development, IT Operation o IT Service Management;
Soggetti con posizioni legate al DevOps e alla Continuos Delivery, come ad esempio i seguenti ruoli:

Ingegneri DevOps
Product owner
Integration specialist
Operations manager
Incident e Change manager
Sistemisti (System Administrator)
Amministratori di Rete (Network Administrator)
Business Manager
Automation architect
Enterprise architect
Tester
Contenuti
Modulo 01: Introduzione al corso
Modulo 02: Teambuilding
Modulo 03: DevOps Leadership
Modulo 04: Coraggio (cont.)
Modulo 05: Valore - Azione incentrata sul cliente
Modulo 06: Miglioramento Continuo
Guida alla preparazione dell'esame
Prerequisiti
Per frequentare il corso Professional Enable and Scale è obbligatorio essere in possesso del certificato DASA DevOps Fundamentals.
Per poter sostenere l'esame, i candidati devono obbligatoriamente aver seguito un corso di formazione accreditato DASA DevOps Professional Enable and Scale.
Familiarità base con Agile, Scrum, Lean e i principi ITSM.
Lingua materiale corso
Inglese
Certificazione
Certificato ufficiale DASA DevOps Professional Enable and Scale
Formato certificato
Online
DASA DevOps Professional Enable and Scale corso in aula in dal 04 Maggio 2020 a Roma della durata di 2 giorni erogato da iLEARN Innovative Learning