iLEARN is an
ATO
(Accredited Training Organization)
of
DASA
for
DevOps
courses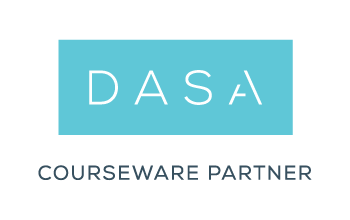 For an online verification of accreditments, do a research with iCONS - Innovative Consulting S.r.l. of which iLEARN is a business unit.
DevOps Agile Skills Association (DASA) is an independent and open, members driven association supporting the development of DevOps training and certification to the global market. Advocating the development of High-Performance IT Professionals and Teams through agile DevOps initiatives.
The Professional Enable and Scale level builds upon the DASA DevOps Fundamentals qualification. The key focus of DevOps Professional Enable and Scale is on the 4 skill areas required for successful DevOps results.
ACCESS DURATION
14 access days to the platform
DASA DEVOPS PROFESSIONAL ENABLE AND SCALE ONLINE COURSE DETAILS
15 lessons (6 hours of sound and slides pre-recorded by an accredited teacher)
Downloadable PDF documents with slides for each lesson
Exercises and solutions
1 official mock exam
Access 24/7
For further information about online courses, please click here.
DASA DEVOPS PROFESSIONAL ENABLE AND SCALE ONLINE EXAM DETAILS
Multiple choice
12 questions
Passing score: 60% (36 points out of 60 to be earned)
Closed book
60 minutes duration for candidates in their respective language
75 minutes if English is not a candidate's native tongue
For more information about technical requirements and online exam procedure, please click here.
Discounted price
299,00€
284,05€
up to 30/04/2021
Access duration of the course
14 days
Objectives
When you have acquired the required knowledge from this course, you will be able to:
Explain the importance of DevOps culture and the aspects that can influence it.
Explain why courage, team building, leadership, and continuous improvement are required in a DevOps environment.
Explain why courage is essential to enable trust, honesty, and experimentation.
Identify and evaluate different types of behavior in a DevOps environment.
Recognize the signals indicating impediments and/or team dysfunctions.
Describe how to form good DevOps teams.
List the effects of happiness and motivation on team performance.
Assess the maturity of DevOps teams.
Identify how leaders encourage feedback and transparency.
Discuss the factors that leaders can influence to build trust.
Explain how and why leaders promote a "Safe to fail" environment.
Analyze value streams to improve throughput and flow.
Facilitate the tools for continuous improvement: structured problem-solving workshops, Story Mapping sessions, and retrospectives.
Who it is aimed at
Individuals involved in IT development, IT operations, or IT service management
Individuals whose role are affected by DevOps and continuous delivery, such as:

DevOps engineers
Product owners
Integration specialists
Operations managers
Incident and change managers
System administrators
Network administrators
Business managers
Automation architects
Enterprise architects
Testers
Contents
Module 01: Course Introduction
Module 02: Teambuilding
Module 03: DevOps Leadership
Module 04: Courage (Contd.)
Module 05: Value - Customer Centric Action
Module 06: Continuous Improvement
Exam Preparation Guide
Prerequisites
In order to attend the Professional Enable and Scale course it is mandatory to have the DASA DevOps Fundamentals certificate.
To be eligible for the exam, candidates must have attended an approved training course DASA DevOps Professional Enable and Scale.
Basic familiarity with Agile, Scrum, Lean, and ITSM principles.
To be able to take the exam, it's necessary to have read and accepted the terms and conditions of examination institute, available in english. The acceptance of such terms and conditions will have to be confirmed when taking the exam: click here.
Material course language
English
Certification
DASA DevOps Professional Enable and Scale official certificate
DASA DevOps Professional Enable and Scale 14d with exam online course in English provided by iLEARN Innovative Learning