iLEARN is an
ATO
(Accredited Training Organization)
of
DASA
for
DevOps
courses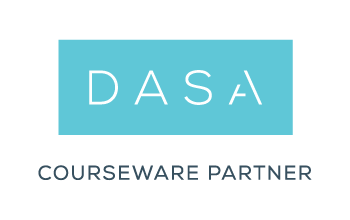 For an online verification of accreditments, do a research with iCONS - Innovative Consulting S.r.l. of which iLEARN is a business unit.
DevOps Agile Skills Association (DASA) is an independent and open, members driven association supporting the development of DevOps training and certification to the global market. Advocating the development of High-Performance IT Professionals and Teams through agile DevOps initiatives.
The Professional Enable and Scale level builds upon the DASA DevOps Fundamentals qualification. The key focus of DevOps Professional Enable and Scale is on the 4 skill areas required for successful DevOps results.
DASA DEVOPS PROFESSIONAL ENABLE AND SCALE ONLINE EXAM DETAILS
Multiple choice
12 questions
Passing score: 60% (36 points out of 60 to be earned)
Closed book
60 minutes duration for candidates in their respective language
75 minutes if English is not a candidate's native tongue
For more information about technical requirements and online exam procedure, please click here.
Discounted price
269,00€
255,55€
up to 30/04/2021
Prerequisites
In order to take the Professional Enable and Scale exam it is mandatory to have the DASA DevOps Fundamentals certificate.
To be eligible for the exam, candidates must have attended an approved training course DASA DevOps Professionale Enable and Scale provided by iLEARN.
To be able to take the exam, it's necessary to have read and accepted the terms and conditions of examination institute, available in english. The acceptance of such terms and conditions will have to be confirmed when taking the exam: click here.
Certification
DASA DevOps Professional Enable and Scale official certificate
Exam language
English, German
DASA DevOps Professional Enable and Scale exam online exam provided by iLEARN Innovative Learning