iLEARN is an
ATO
(Accredited Training Organization)
of
DASA
for
DevOps
courses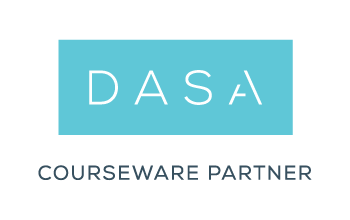 For an online verification of accreditments, do a research with iCONS - Innovative Consulting S.r.l. of which iLEARN is a business unit.
The DASA DevOps Fundamentals is the first step in progressing through the DASA qualification scheme.
It provides an extensive introduction to the core Agile DevOps principles covering the essential knowledge and skill competences that have been defined by the DevOps Agile Skills Association (DASA).
The Fundamentals level is designed to provide the core education necessary to build your DevOps vocabulary and to understand its principles and practices. With the help of key DevOps concepts and terminology, real life case studies, examples and interactive group discussions and extensive exercises in each module you will acquire a fundamental understanding of DevOps.
DASA DevOps Fundamentals online exam details
Multiple choice
40 questions
Passing score: 65%
60 minutes duration for candidates in their respective language
75 minutes if English is not a candidate's native tongue
Closed book format
Online exam format and characteristics
For more information about technical requirements and online exam procedure, please click here.
Prerequisites
To be eligible for the exam, candidates must have attended an approved training course DASA DevOps Fundamentals provided by iLEARN.
Basic familiarity with Agile, Scrum, Lean, and ITSM principles is beneficial.
To be able to take the exam, it's necessary to have read and accepted the terms and conditions of examination institute, available in english. The acceptance of such terms and conditions will have to be confirmed when taking the exam: click here.
Certification
DASA DevOps Fundamentals official certificate
Exam language
English, Japanese, Spanish (Latin American)
DASA DevOps Fundamentals 2.0 exam online exam provided by iLEARN Innovative Learning