iLEARN is an
ATO
(Accredited Training Organization)
of
DASA
for
DevOps
courses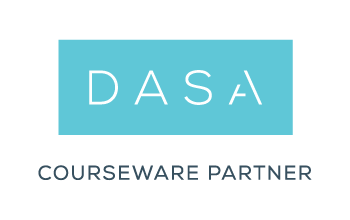 For an online verification of accreditments, do a research with iCONS - Innovative Consulting S.r.l. of which iLEARN is a business unit.
The DASA DevOps Fundamentals is the first step in progressing through the DASA qualification scheme.
It provides an extensive introduction to the core Agile DevOps principles covering the essential knowledge and skill competences that have been defined by the DevOps Agile Skills Association (DASA).
The Fundamentals level is designed to provide the core education necessary to build your DevOps vocabulary and to understand its principles and practices. With the help of key DevOps concepts and terminology, real life case studies, examples and interactive group discussions and extensive exercises in each module you will acquire a fundamental understanding of DevOps.
Access duration
DASA DevOps Fundamentals online course details
7 lessons (5 hours of sound and slides pre-recorded by an accredited teacher)
Downloadable PDF documents with slides for each lesson
Exercises and solutions
Glossary
1 official mock exam
ONE-to-ONE course format and characteristics
Access 24/7
Access to the e-learning system, help included, and to all the material (videos, documents) in English
Videos for all the lessons recorded by accredited teachers
Coaching for planning learning activities;
Access to multimedia lessons "like being in class" via our proprietary platform wich combines videos and slides, course material, online quizzes, sample exams and exercises);
Set your own learning pace (speed);
Study the material offline;
Repeat any lessons at any time;
Skip lessons that are already familiar to you;
Provides end of unit quizzes to check knowledge;
Send messages to accredited teachers asking, for example, for more in-depth information and didactic support;
Mock exams;
Didactic support dedicated by accredited teachers;
One-to-one sessions to check learning and for deepening of content with accredited teacher and provided in the native language via web-conference;
Online official exam 7x24.
Online exam format and characteristics
Online exam 24/7
The exam is done entirely online
The exam must be booked at the latest 72 hours before the day of the exam
To book your exam write to i[email protected] or call 0039 0362.33 01 07
For further information on online exams, please click here
PDU - DASA DevOps Fundamentals
iLEARN is an Authorized Training Partner (ATP) of the Project Management Institute. Our DASA DevOps Fundamentals training course provides 16 Professional Development Units (PDUs). Here below you can find more details about the PDUs allocation:
Technical: 4
Leadership: 4
Strategic: 8
Please note that, in order to earn PDUs attending this course provided by iLEARN as an Authorized Training Partner (ATP) of PMI, the purchase of the attendance confirmation (attendance certificate) in electronic format (pdf) is mandatory. Select the option to add the attendance confirmation at the moment of purchase and proceed to checkout.
For more information about PDUs and how to claim them to maintain your PMI qualifications, please visit this page.
Access duration of the course
120 days
Objectives
At the end of this course, you will be able to:
Explain the drivers responsible for the emergence of DevOps.
Define and discuss the key concepts and principles of DevOps.
List and explain the business benefits of DevOps and continuous delivery.
Describe the Service Delivery process.
Explain the concepts of test automation, infrastructure automation, and build and deployment automation.
Describe how DevOps relates to Lean and Agile methodologies.
Summarize case studies of IT organizations that are making the transformation to Adaptive IT and DevOps models.
List the most common and popular DevOps tools.
Discuss the critical success factors for DevOps implementation.
Who it is aimed at
Individuals involved in IT development, IT operations, or IT service management
Individuals whose role are touched by DevOps and continuous delivery, such as the following IT roles:

DevOps engineers
Product owners
Integration specialists
Operations managers
Incident and change managers
System administrators
Network administrators
Business managers
Automation architects
Enterprise architects
Testers
Contents
Module 1: Course Introduction
Module 2: DevOps Introduction
Module 3: Culture
Module 4: Organization
Module 5: Processes
Module 6: Automation

6A Automation Concepts
6B Data Center Automation

Module 7: Measure and Improvement
Prerequisites
To be eligible for the exam, candidates must have attended an approved training course DASA DevOps Fundamentals.
Basic familiarity with Agile, Scrum, Lean, and ITSM principles is beneficial.
To be able to take the exam, it's necessary to have read and accepted the terms and conditions of examination institute, available in english. The acceptance of such terms and conditions will have to be confirmed when taking the exam: click here.
Material course language
English
Certification
DASA DevOps Fundamentals official certificate
DASA DevOps Fundamentals 2.0 ONE-to-ONE 4Hours with exam online course with coaching in provided by iLEARN Innovative Learning