Cursos Resiliencia organizacional
Cursos de certificación de Resiliencia organizacional ofrecidos por iLEARN
Resiliencia organizacional es una marca registrada de iCONS - Innovative Consulting S.r.l., de la cual iLEARN es una business unit.

Organizations are evolving more and more in a context where the pace of turbulence and shocks is accelerating. How can we create favorable conditions for the emergence of resilience, the ability to cope with shock, adapt or rebound? What are the different and possible trajectories in a crisis situation?
RESILIENCE PATH
Resilience course is divided into:
Resilience Foundation
Resilience Practitioner (coming soon)
RESILIENCIA ORGANIZACIONAL - INSIGNIAS DIGITALES DISPONIBLES
El esquema de certificación Resiliencia Organizacional® prevé el alcance de la siguiente Insignia Digital: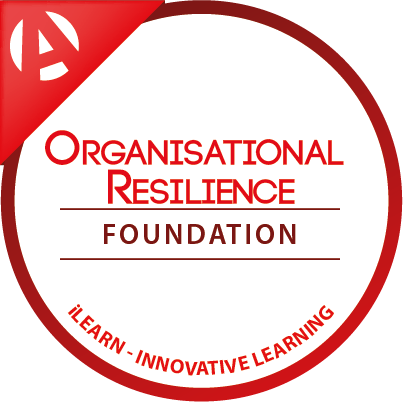 Descubre más sobre las Insignias Digitales de iLEARN clicando aquí.
iLEARN OFFER
iLEARN proposes the Resilience Foundation level in the following ways:
Classic

on pre-scheduled dates (traditional classroom training at iLEARN premises)
in-house (traditional classroom training scheduled based on client needs and at customer's or iLEARN premises)

Distant-learning (following a remote classroom by means of a webconference)
E-learning (training provided through our online learning management system from anywhere and anytime)
Gracias a la nueva aplicación "iLEARN LMS", puedes acceder a tus cursos e-learning dónde y cuándo quieras desde tus dispositivos móviles. ¡Descárgala ahora!
Sub-categorías