AgileLearn®
Productos destacados
En la ventanilla aquí abajo Usted puede encontrar una selección de cursos de formación y examenes en el entorno AgileLearn®.
Para buscar otros cursos u otras modalidades de exámen, puede utilizar la herramienta "Búsqueda precios cursos/exámenes" que encuentra a continuación.
Si no visualiza el curso o el examen requerido, no dude en contactarnos.
AgileLearn® es una marca registrada de iCONS - Innovative
Consulting S.r.l., de la cual iLEARN es una business unit.

In an environment of intense competition and increasing change, adapting, improving and/or enhancing and transtorming the way of working is crucial, for individuals and organizations, to compete and survive.
Values, mindset, behaviours, principles, practices, techniques frameworks, organizational styles and even leadership styles directly or indirectly labeled under the term "Agile" to help individuals and organizations to succeed in the challenge of optimizing the response to change, both in project and business as usual contexts.
Agile practitioners use multiple terms for concepts, practices, approaches, values and frameworks. In this "jungle", it clearly emerges that there is the need for knowledge and competences to get oriented and master the path to achieve the benefits promised by the "Agile" culture and tools.
For this reason, iLEARN has developed the Agilelearn® qualification scheme described in the picture below. The scheme provides the qualifications and the related level of knowledge needed to master all Agile concepts, both when addressing projectual contexts or business as usual, small scale or large scale adoption.
SINGLE PRACTICE AGILE QUALIFICATIONS
The first level of the scheme includes single practice based qualifications both internal or external to AgileLearn®. The qualifications included are all characterized by focusing on a specific agile practice, such as Scrum or AgilePM® or others. There can be more qualifications for each practice. This level is continually evolving by including either new internal or extenal qualifications.
The aim of each qualification included in this level is to provide detailed knowledge on the specific agile practice, e.g. Scrum. The difference between internal and external practices classification is the following :
INTERNAL: for these practices, iLEARN manages the content syllabus and the provision of examinations.
EXTERNAL: these practices are addressed and used in qualifications of other levels of the AgileLearn® scheme but their content syllabus and the provision of examinations is defined by other actors (tipically those owning the related body of knowledge).
AGILELEARN QUALIFICATIONS
AgileLearn® qualification scheme is divided in two different levels:
AgileLearn® Master Certified certification
Agilelearn® Master Certified is a cross-practice qualification aimed at providing the knowledge needed to optimally leverage all the elements of the Agile "umbrella" and finally to improve project success or business as usual performances. In particular, it helps to classify and find out the right mixt of agile practices to manage the products, handle software development, organized and manage the flow of work or use hybrid approaches.
Scaled AgileLearn® Master Certified certification
Agility is usually implemented initially at a locai level, e.g. team, project. When successful, it becomes natural to scale the approach to the whole organization to fully achieve its benefits. However, this has proved to be a challenge and, here too, several approaches have been developed to govern this evolution. Scaled AgileLearn® Master Certified is a cross practice qualification aimed at providing the knowledge needed to scale Agile approaches in organizations.
AGILELEARN - INSIGNIAS DIGITALES DISPONIBLES
El esquema de certificación AgileLearn® prevé el alcance de las siguientes Insignias Digitales: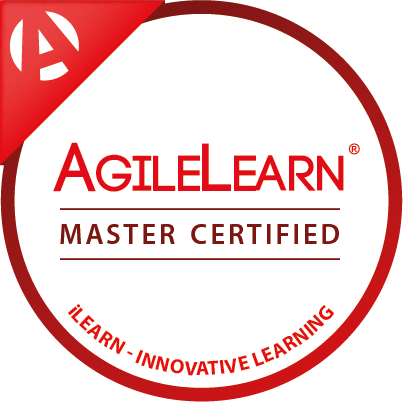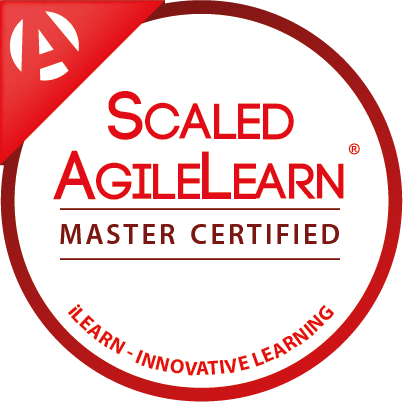 Descubre más sobre las Insignias Digitales de iLEARN clicando aquí.
ILEARN OFFER
iLEARN makes available the AgileLearn certifications in the following modalities:
Classic

On pre-scheduled dates: traditional classroom training at iLEARN premises
in-house: traditional classroom training scheduled based on client needs and at customer's or iLEARN premises

Distant-learning: following a remote classroom by means of a webconference
E-learning: training provided through our online learning management system from anywhere and anytime
ONE-to-ONE: access to e-learning platform and interactive sessions via web-conference with the accredited teacher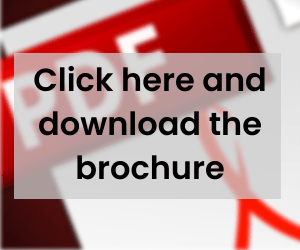 Thanks to the new App "iLEARN LMS", you can access your e-learning course from anywhere and at anytime you want on your mobile devices. Download it now!
Cursos de certificación de AgileLearn ofrecidos por iLEARN