iLEARN est un
ATO
(Accredited Training Organization)
de
DASA
pour les cours
DevOps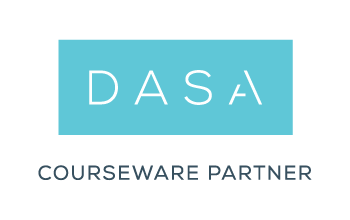 Pour vérifier en ligne les accréditations, veuillez faire la recherche avec iCONS - Innovative Consulting S.r.l. dont iLEARN est la business unit.
DevOps Agile Skills Association (DASA) est une association indépendante et ouverte, dirigée par ses membres, qui soutient le développement de la formation et de la certification DevOps sur le marché mondial. Elle promeut le développement de professionnels et d'équipes informatiques performants grâce à des initiatives DevOps agiles.
Le niveau Professional Enable and Scale s'appuie sur la qualification DASA DevOps Fundamentals. L'objectif principal de DevOps Professional Enable and Scale est sur les 4 domaines de compétences requis pour des fructueux résultats DevOps.
DURÉES DES ACCÈS
120 jours d'accès à la plateforme
DÉTAILS DU COURS DASA DEVOPS PROFESSIONAL ENABLE AND SCALE EN LIGNE
15 leçons (6 heures d'audio et diapo enregistrées par un enseignant accrédité)
Documents PDF téléchargeables avec un contenu détaillé (diapositives, explications) pour chaque leçon
Exercices et solutions
1 examens blancs officiels pour simuler l'examen
Accès 24 heures sur 24 et 7 jours sur 7
Pour plus d'informations sur les cours en ligne, cliquez ici.
Prix par personne
199,00€
Durée de l'accès au cours
120 jours
Objectifs
Lorsque vous aurez acquis les connaissances requises de ce cours, vous serez en mesure de:
Expliquer l'importance de la culture DevOps et les aspects qui peuvent l'influencer.
Expliquer pourquoi le courage, l'esprit d'équipe, le leadership et l'amélioration continue sont nécessaires dans un environnement DevOps.
Expliquer pourquoi le courage est essentiel pour permettre la confiance, l'honnêteté et l'expérimentation.
Identifier et évaluer différents types de comportement dans un environnement DevOps.
Reconnaître les signaux indiquant des obstacles et/ou des dysfonctionnements d'équipe.
Décriver comment former de bonnes équipes DevOps.
Énumérer les effets du bonheur et de la motivation sur la performance de l'équipe.
Évaluer la maturité des équipes DevOps.
Identifier comment les leaders encouragent le retour d'expérience et la transparence.
Discutez des facteurs que les leaders peuvent influencer pour établir la confiance.
Expliquer comment et pourquoi les dirigeants font la promotion d'un environnement «Safe to fail».
Analyser les flux de valeur pour améliorer le flux à haut débit.
Faciliter les outils d'amélioration continue: séminaires structurés pour la résolution des problèmes, sessions Story Mapping et rétrospectives.
Adressé à
Les personnes impliquées dans le développement informatique, les opérations informatiques ou la gestion des services informatiques
Les individus dont le rôle est affecté par DevOps et la livraison continue, tels que:

Les ingénieurs de DevOps
Propriétaires du produit
Spécialistes de l'intégration
Directeurs opérationnels
Gestionnaires d'incidents et de changements
Administrateurs système
Administrateurs de réseaux
Business managers
Architectes d'automatisation
Architectes d'entreprise
Testeurs
Contenus
Module 01: Introduction au cours
Module 02: Teambuilding
Module 03: DevOps Leadership
Module 04: Courage (Cont.)
Module 05: Valeur - Action centrée sur le client
Module 06: Amélioration continue
Prérequis
Afin d'assister au cours Professional Enable and Scale, il est obligatoire d'avoir le certificat DASA DevOps Fundamentals.
Langue enseignant
Anglais
Langue matériel cours
Anglais
DASA DevOps Professional Enable and Scale 120j sans examen cours en ligne en Anglais dispensé par iLEARN Innovative Learning