DevOps
Prodotti in evidenza
In questa vetrina trovate una selezione dei corsi di formazione ed esami online nell'ambito DevOps.
Per ricercare un corso o un esame nelle altre modalità, potete utilizzare lo strumento di "Ricerca prezzi corsi/esami" che trovate di seguito.
Se non visualizzate il corso o l'esame desiderato, non esitate a contattarci.
Ricerca prezzi corsi/esami
DevOps è un movimento culturale e professionale che si concentra sulla comunicazione, la collaborazione e l'integrazione tra gli sviluppatori di software e i professionisti di operazioni IT.
Principali vantaggi di DevOps
Risponde all'aumento della domanda di qualità di prodotti e servizi software;
Riconosce l'interdipendenza delle funzioni IT;
Riconosce la necessità di sviluppi e miglioramente a livello culturale;
Supporta e sfrutta pratiche Agile, Lean e di IT Service Management;
Incoraggia l'uso dell'automazione.

Obiettivi di DevOps
Migliore allineamento IT e capacità di risposta aziendale;
Pubblicazioni più veloci, più ridotte e più frequenti;
Miglioramento continuo;
Inserire le novità sul mercato nel più breve tempo possibile (time to market);
Qualità di codice, prodotti e servizi;
Produttività;
Soddisfazione del cliente;
Soddisfazione del collaboratore;
Meno sprechi e meno difetti;
Riduzione dei corsi a lungo termine.

Certificazioni DevOps
iLEARN offre le certifcazioni DevOps della DevOps Agile Skills Association (DASA), uno dei maggiori player che offrono percorsi di qualificazione in ambito DevOps.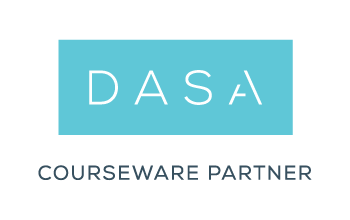 DevOps Agile Skills Association (DASA)
La DevOps Agile Skills Association è un'associazione aperta ed indipendente guidata dai propri membri che opera a livello globale. Il suo scopo è quello di supportare lo sviluppo della formazione e delle certificazioni DevOps nel mercato globale. Grazie all'apporto dei propri membri, DASA definisce le competenze dei professionisti in base al loro ruolo mediante l'utilizzo di diversi paramentri: 4 aree di abilità e 8 aree di conoscenza.
L'approccio DASA riconosce l'importanza dell'organizzazione e della maturazione dei processi al fine di realizzare un ambiente DevOps effettivamente performante. Le qualificazioni che iLEARN rende disponibili ad oggi dal percorso sono il livello Fundamentals e Professional Enable and Scale e gli esami sono disponibili in diverse lingue.

Offerta iLEARN
iLEARN offre i corsi e le certificazioni DevOps accreditati dai rispettivi enti in modalità:
Classica

a calendario (formazione in aula tradizionale presso le sedi di iLEARN)
in-house (formazione tradizionale in aula programmata in base alle esigenze del cliente, presso i locali del cliente o di iLEARN)

Distant-learning (formazione a calendario seguita tramite webconference)
E-learning (Formazione erogata tramite il nostro sistema di gestione di apprendimento online, da qualsiasi luogo e in qualsiasi momento)
Per maggiori informazioni sui corsi della DevOps Agile Skills Association (DASA), visitate la pagina DASA DevOps.

Link utili
Sotto categorie
Corsi DevOps Italia offerti da iLEARN