DevOps
Featured products
In this showcase you will find a selection of training courses and exams in the DevOps.
To look for a course or an exam specifically, you can use the "Search courses/exams prices" tool that you will find below.
If you do not see the course or exam you want, please contact us.
DevOps is a cultural and professional movement that stresses communication, collaboration and integration between software developers and IT operations professionals.
DevOps key benefits
Responds to accelerated demand for quality software products and services
Acknowledges the interdependence of IT functions
Recognizes the need for cultural improvements
Supports and leverages agile, lean and IT service management (ITSM) practices
Encourages the use of automation
DevOps Goals
Better IT alignment and business responsiveness
Faster, smaller, more frequent releases
Improved
Time to market
Quality of code, products and services
Productivity
Customer satisfaction
Employee satisfaction
Less waste and fewer defects
Lower long-term costs
DevOps certifications
iLEARN provides PeopleCert DevOps certifications.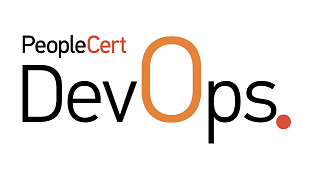 PeopleCert designed a suite of DevOps qualifications that reflects the market needs to close the skills gap that many organisations are facing and support the realisation of their business objectives, by improving communication, standardisation, collaboration and automation for the delivery of quality software products better, faster and at a lower cost.
PDU - DevOps certifications
iLEARN is an Authorized Training Partner (ATP) of the Project Management Institute. Our DevOps training courses provide Professional Development Units (PDUs). Here below you can find more details about the PDUs allocation for each level of the DevOps certification:
To learn more about the PDUs allocation according to the PMI Talent Triangle and to discover all of our online training courses and exam packages for each certification level, click on one of the links above.
Please note that, in order to earn PDUs attending this course provided by iLEARN as an Authorized Training Partner (ATP), the purchase of the attendance confirmation (attendance certificate) in electronic format (pdf) is mandatory. Select the option to add the attendance confirmation at the moment of purchase and proceed to checkout.
For more information about PDUs and how to claim them to maintain your PMI qualifications, please visit this page.
iLEARN offer
iLEARN offers DevOps courses in different ways:
Classic

on pre-scheduled dates (traditional classroom training at iLEARN premises)
in-house (traditional classroom training scheduled based on client needs and at customer's or iLEARN premises)

Distant-learning (following a remote classroom by means of a webconference)
E-learning (training provided through our online learning management system from anywhere and anytime)
ONE-to-ONE: access to e-learning platform and interactive sessions via web-conference with the accredited teacher

Useful links
Thanks to the new App "iLEARN LMS", you can access your e-learning course from anywhere and at anytime you want on your mobile devices. Download it now!
Subcategories
DevOps courses english provided by iLEARN