ITIL® 4 Strategic Leader Courses
ITIL 4 Strategic Leader (ITIL 4 SL) certification courses provided by iLEARN
Availability and prices of ITIL® 4 Strategic Leader courses
ITIL® 4 Strategic Leader courses with exam
In this showcase you will find a selection of training courses and exams in the ITIL® 4 Strategic Leader and ITIL 4 context.
If you do not see the course or exam you want, please contact us.
ITIL® 4 Strategic Leader (ITIL® 4 SL) stream recognizes the value of ITIL, not just for IT operations, but for all digitally-enabled services. Becoming an ITIL 4 Strategic Leader obtaining its ITIL certifications demonstrates that the you have a clear understanding of how IT influences and directs business strategy.
ITIL® 4 Strategic Leader is a stream of two modules: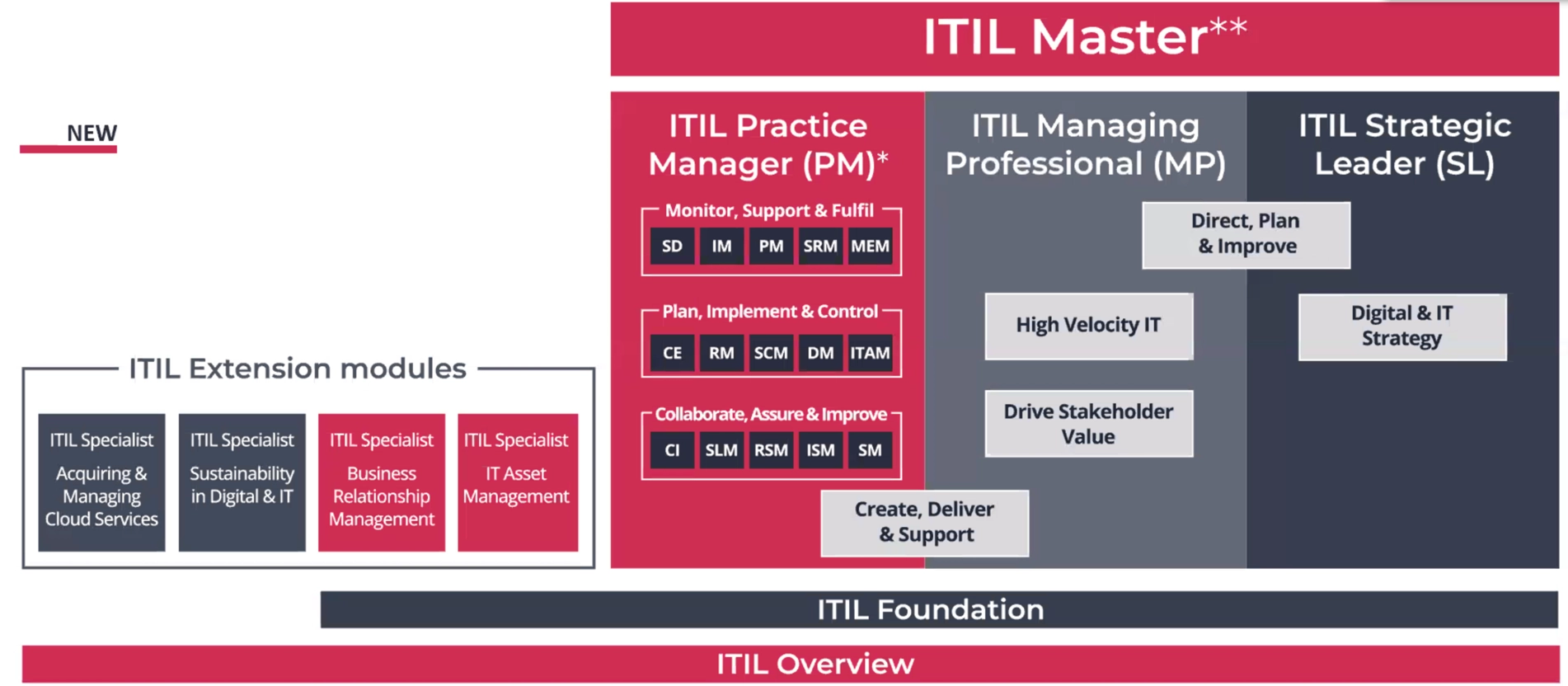 ITIL® 4 certification scheme
ITIL 4 Strategist: Direct Plan and Improve
ITIL 4 Strategist Direct Plan and Improve is the universal module, that is a key component of both, ITIL 4 Managing Professional and ITIL 4 Strategic Leader streams. ITIL 4 Strategist Direct Plan and Improve is aimed at managers of all levels involved in shaping direction and strategy or developing a continually improving team. It will cover both practical and strategic elements.
ITIL 4 Leader: Digital & IT Strategy
ITIL 4 Leader Digital & IT Strategy will help IT leaders and aspiring leaders build and implement effective IT and digital strategy that can tackle digital disruption and drive success. This module will focus on the alignment of digital business strategy with IT strategy.
To obtain the designation ITIL 4 Strategic Leader, you must complete all modules of the stream.
Thanks to the new App "iLEARN LMS", you can access your e-learning course from anywhere and at anytime you want on your mobile devices. Download it now!
Our e-learning platform is optimized for access via web browers, including mobile!