ITIL® 4 Managing Professional PACKS Courses
ITIL 4 Managing Professional Packs in English provided by iLEARN
Availability and prices of ITIL® 4 Managing Professional PACKS courses
Featured products
In this showcase you will find a selection of ITIL certifications, training courses and exams in the ITIL® 4 Managing Professional Packs and ITIL 4 context.
If you do not see the course or exam you want, please contact us.
ITIL® 4 Managing Professional (ITIL® 4 MP) targets IT practitioners working within technology and digital teams across businesses. The Managing Professional (MP) stream provides practical and technical knowledge about how to run successful IT projects, teams and workflows.
ITIL® 4 Managing Professional is a stream of four modules: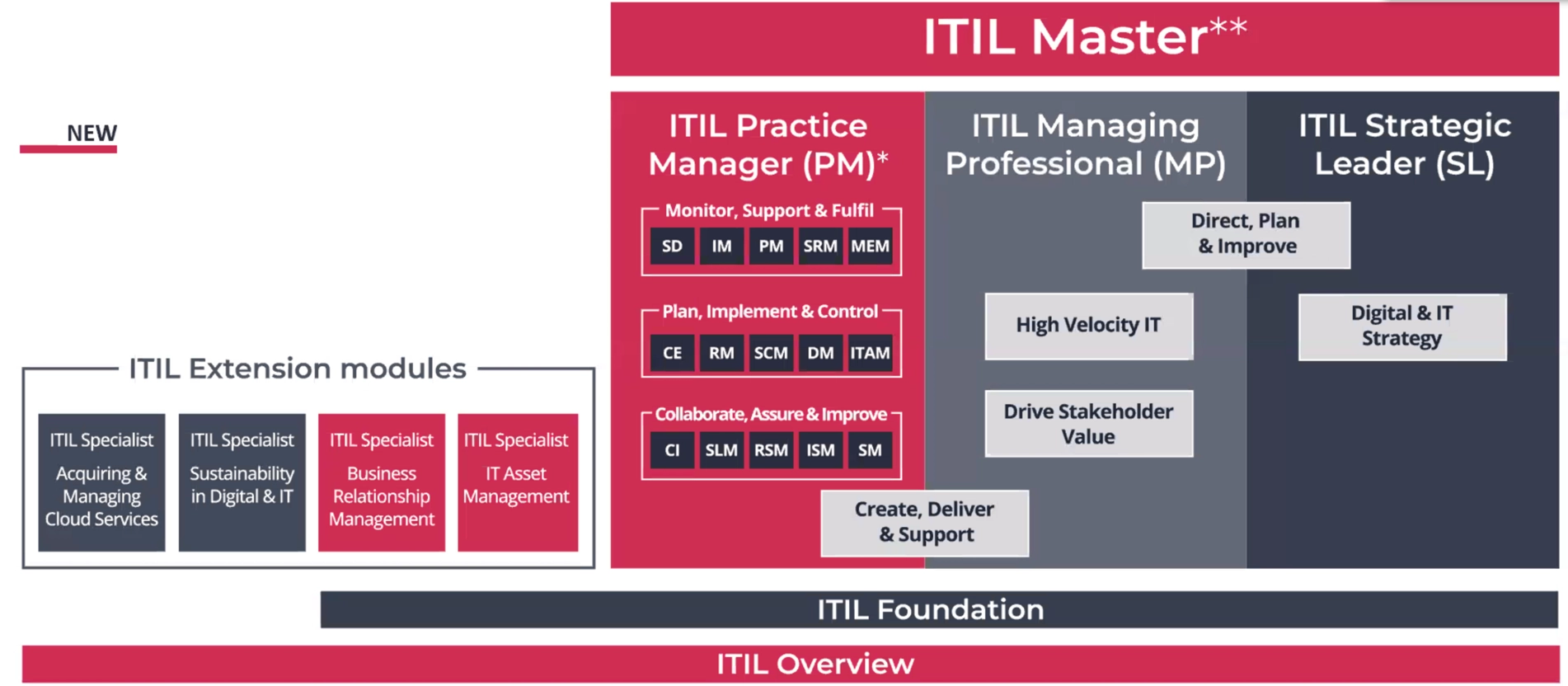 ITIL® 4 certification scheme
ITIL 4 MANAGING PROFESSIONAL PACKS OFFER
iLEARN offers to its customers the possibility to buy ITIL® 4 Managing Professional modules in different packages at an advantageous price:
TWO PACK - CHOOSE AMONG 2 COURSES + EXAM:
ITIL® 4 Specialist: Create, Deliver and Support
ITIL® 4 Specialist: Drive Stakeholder Value
ITIL® 4 Specialist: High Velocity IT
ITIL® 4 Strategist: Direct, Plan and Improve
THREE PACK - CHOOSE AMONG 3 COURSES + EXAM:
ITIL® 4 Specialist: Create, Deliver and Support
ITIL® 4 Specialist: Drive Stakeholder Value
ITIL® 4 Specialist: High Velocity IT
ITIL® 4 Strategist: Direct, Plan and Improve
FOUR PACK - 4 COURSES + EXAM:
ITIL® 4 Specialist: Create, Deliver and Support
ITIL® 4 Specialist: Drive Stakeholder Value
ITIL® 4 Specialist: High Velocity IT
ITIL® 4 Strategist: Direct, Plan and Improve