ITIL® 4 Master Courses
ITIL 4 Master (ITIL Master) certification courses provided by iLEARN
Availability and prices of ITIL® 4 Master courses
Featured products
In this showcase you will find a selection of training courses and exams in the ITIL® 4 Master context.
If you do not see the course or exam you want, please contact us.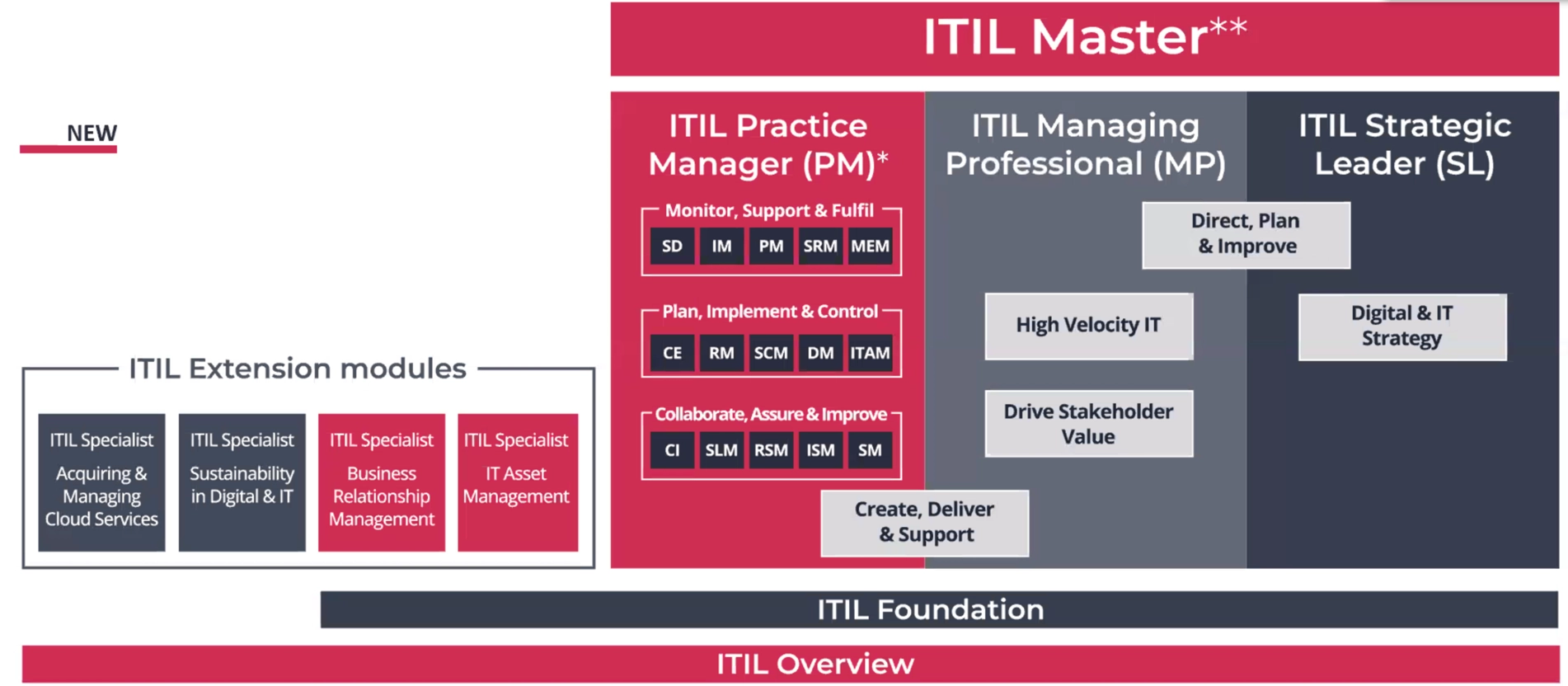 ITIL® 4 certification scheme
ITIL 4 MASTER
ITIL 4 Master certification is the highest level of the ITIL 4 certification scheme. Holding this qualification signifies that the individual has acquired comprehensive and diverse knowledge through their ITIL training and ITIL certification journey, and has achieved mastery across the entire range of ITIL competencies.
The ITIL 4 Masters possess the expertise to effectively apply ITIL principles, concepts, methods, and techniques in various organizational contexts, spanning strategic, technical, and operational levels.
Furthermore, they possess a deep understanding of business requirements and possess the skills to formulate clear strategies and plans. They are adept at implementing these strategies using practical methods and tools, and possess the leadership capabilities to guide cross-functional teams towards organizational growth and success.
WHICH ARE THE REQUIREMENTS TO ACHIEVE ITIL 4 MASTER CERTIFICATION?
In order to achieve the ITIL 4 Master certification, candidates will need to undergo a series of exams that evaluate your comprehension, application, and analysis of numerous ITSM concepts, methods, and tools.
Candidates must complete and achieve the ITIL Managing Professional (ITIL MP), ITIL Strategic Leader (ITIL SL) and ITIL Practice Manager (ITIL PM) designations.
After completing the three certification stream, candidates won't need to apply for the certification, but they will receive automatically the ITIL 4 Master certificate.
Do you still have to achieve one or more ITIL® 4 certifications?
Here below you can find all the available solutions:
Subcategories