ITIL® 4 Strategic Leader PACKS Courses
ITIL 4 Strategic Leader Packs in English provided by iLEARN
Availability and prices of ITIL® 4 Strategic Leader PACKS courses
Featured products
In this showcase you will find a selection of training courses and exams in the ITIL® 4 Strategic Leader Packs context.
To look for a course or an exam specifically, you can use the "Search courses/exams prices" tool that you will find below.
If you do not see the course or exam you want, please contact us.
ITIL® 4 Strategic Leader (ITIL® 4 SL) stream recognizes the value of ITIL, not just for IT operations, but for all digitally-enabled services. Becoming an ITIL 4 Strategic Leader demonstrates that the you have a clear understanding of how IT influences and directs business strategy.
ITIL® 4 Strategic Leader is a stream of two modules: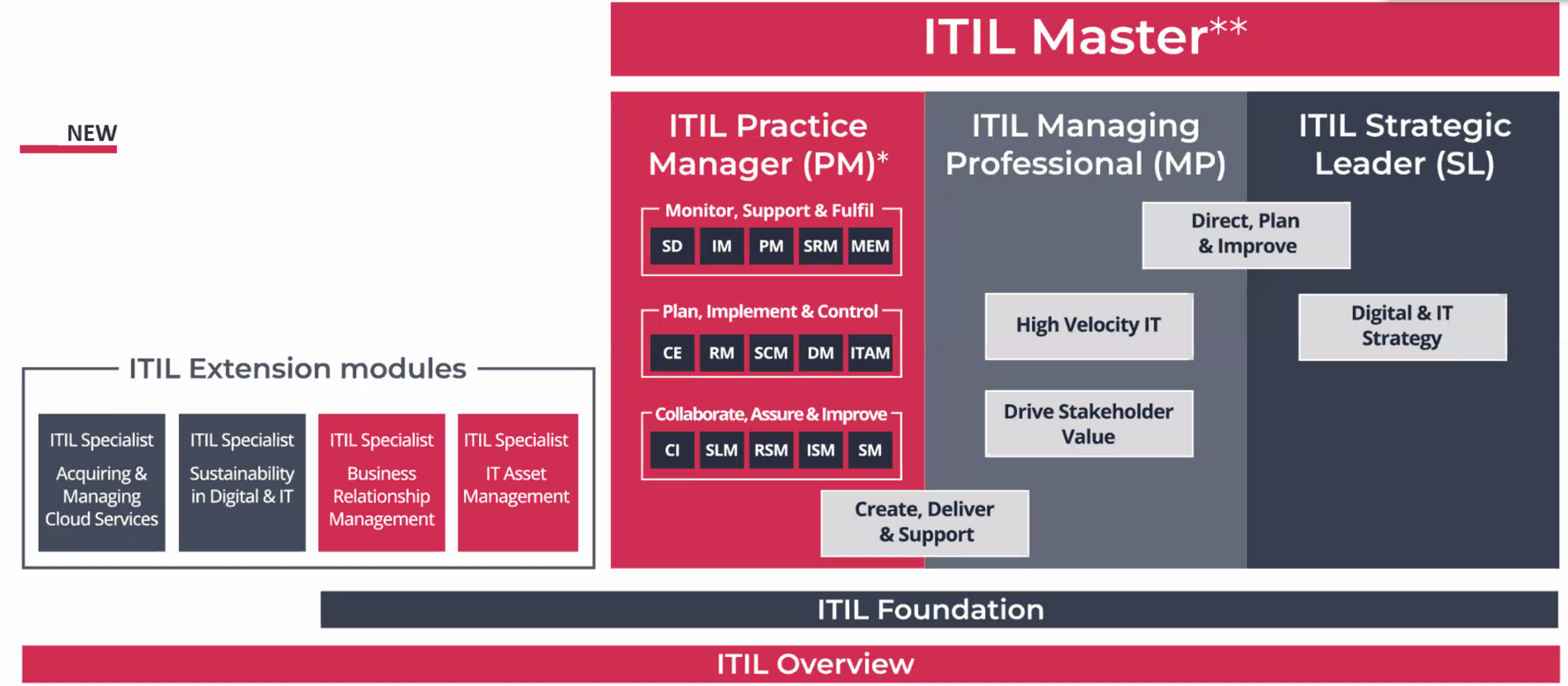 ITIL® 4 certification scheme
ITIL 4 STRATEGIC LEADER PACKS OFFER
iLEARN offers to its customers the possibility to buy ITIL® 4 Strategic Leader modules in a package at an advantageous price:
ITIL 4 STRATEGIC LEADER PACK - 2 COURSES + EXAM:
ITIL® 4 Strategist: Direct, Plan and Improve
ITIL® 4 Leader: Digital & IT Strategy