iLEARN est un
ATO
(Accredited Training Organization)
de
DASA
pour les cours
DevOps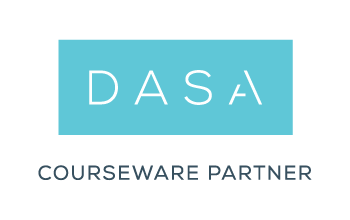 Pour vérifier en ligne les accréditations, veuillez faire la recherche avec iCONS - Innovative Consulting S.r.l. dont iLEARN est la business unit.
DevOps Agile Skills Association (DASA) est une association indépendante et ouverte, dirigée par ses membres, qui soutient le développement de la formation et de la certification DevOps sur le marché mondial. Elle promeut le développement de professionnels et d'équipes informatiques performants grâce à des initiatives DevOps agiles.
Le niveau Professional Enable and Scale s'appuie sur la qualification DASA DevOps Fundamentals. L'objectif principal de DevOps Professional Enable and Scale est sur les 4 domaines de compétences requis pour des fructueux résultats DevOps.
CARACTÉRISTIQUES ET MODALITÉS DE L'EXAMEN EN LIGNE DASA DEVOPS PROFESSIONAL ENABLE AND SCALE
Questions à choix multiple
12 questions
Score pour réussir: 60% (36 points sur 60 à gagner)
Livre fermé
Durée de 60 minutes
Durée de 75 minutes pour les candidats qui effectuent leur examen en anglais, qui n'est pas leur langue maternelle.
Pour plus d'informations sur les prérequis techniques et la procédure des examens en ligne, cliquez ici.
Prérequis
Afin d'accéder à l'examen de certification Professional Enable and Scale, il est obligatoire d'avoir le certificat DASA DevOps Fundamentals.
Pour pouvoir accéder à l'examen de certification, les candidats doivent suivre un cours accredité DASA DevOps Professional Enable and Scale fourni par iLEARN.
Pour le bon déroulement de l'examen, il est nécessaire d'avoir lu et accepté les termes et les conditions de l'organisme de certification. Cette acceptation devra être confirmée au moment de l'exécution de l'examen: cliquer ici.
Typologie d'examen
En ligne
Certification
Certificat officiel DASA DevOps Professional Enable and Scale
Format certificat
En ligne
Langue examen
Anglais, Allemand
Examen DASA DevOps Professional Enable and Scale examen en ligne dispensé par iLEARN Innovative Learning