MSP® 4th edition vs 5th edition
Organizations must constantly improve their ability to change so that they can respond to market challenges and stay competitive. MSP (Managing Successful Programmes) is a globally recognized framework for best practice programme management, used by organizations to lead investments in change.
This framework focuses on creating outcomes of benefit for organizations while mitigating risks and actively engaging stakeholders. It helps to align projects and programmes to organizational strategy and provides governance. It consists of a set of principles, themes, and processes that provide a clear roadmap for the programme lifecycle and ensure successful organizational outcomes.
The MSP 5th edition emphasizes more flexibility, adaptability, and responsiveness by adopting an incremental approach to the programme lifecycle and thus enabling organizational agility.
With MSP 5th edition, organizations and professionals can:
enable organizational agility by adopting an incremental approach to the programme lifecycle
respond positively to the challenges when managing programmes and larger, more strategic, or multiple projects
align the delivery of programmes and projects to organizational strategy
focus on the delivery of outcomes and benefits while understanding and mitigating risks
gain stakeholder buy-in by actively engaging and managing internal and external stakeholders.
What are the differences between MSP 4th edition and MSP 5th edition?
The essence of what a programme is remains the same as it was with MSP 4th edition: it is temporary, it is focused on outcomes of benefit, and it is concerned with leading multiple projects and other work.
The core concepts (principles, themes, and processes) also still form the overall structure of the guidance. However, these have been revised with the following principles in mind:
To ensure that MSP remains adaptable and flexible and can be used in a wide range of organizations and environments. There are many varied drivers for change, and MSP's approach to programme management should ensure that the organization's investment in change is wisely managed.
To provide guidance for a wide range of investments that benefit from programme management, recognizing that the word 'programme' has many different meanings to organizations, and language other than 'programmes' may be used by those organizations.
To emphasize the incremental nature of a programme and show how MSP enables a cyclical progression towards the desired future state. Organizations are complex, the external context is emergent, and the delivery of benefits and the creation of value cannot usually be achieved through a series of linear steps.
To enable programme teams to recognize the many ways that outputs and changes can be delivered, including iterative (Agile), linear, and hybrid approaches.
A high-level view of the topics and areas that were revised are:
Vision: An updated approach to the structure of a vision statement.
Benefits: A reinforced vision of a key MSP principle through the whole guidance.
Risks: A wider discussion on risks and their mitigation across the programme.
Organization structure and roles: The well-established roles within MSP were reviewed and updated, and new roles are introduced and discussed.
Business case: One of the key challenges is to obtain funding for a programme. In the updated core guidance, this topic is discussed and provides a new approach to its development.
Blueprint: A key component of MSP has evolved into the Target Operating Model, and MSP 5th edition has a deeper explanation of its use and benefits.
Stakeholder engagement and communications planning: Key components in the new ways of working, addressing the main challenges of today's programme management.
What is the expiry date for MSP 5th edition certifications?
MSP 5th edition Foundation certificate has no expiry date.
The MSP 5th edition Practitioner certificates are valid for 3 years. To remain accredited, Practitioners can re-sit the exam, or log CPD points through the AXELOS online subscription, My MSP.
How long MSP 4th edition will be available?
With the core concepts retained, MSP 5th edition is an upgrade of MSP 4th edition to meet the needs of organizations in today's environment. MSP 4th edition remains relevant, providing professionals with the fundamental skills needed.
More information will be released in 2021.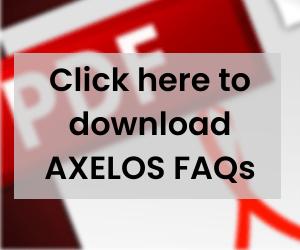 Différences entre MSP 4th edition et MSP 5th edition expliquées par iLEARN