TOGAF® 9 Level 1
Featured products
In this showcase you will find a selection of training courses and exams in the TOGAF® 9.2 Level 1 context.
To look for a course or an exam specifically, you can use the "Search courses/exams prices" tool that you will find below.
If you do not see the course or exam you want, please contact us.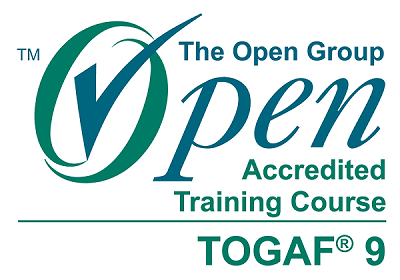 TOGAF 9 LEVEL 1 & 2; LEVEL 1
The TOGAF® Standard, Version 9.2, is an update to the TOGAF® 9.1 standard providing improved guidance, correcting errors, improving the document structure, and removing obsolete content. Key enhancements made in this version include updates to the Business Architecture and the Content Metamodel. All of these changes make the TOGAF framework easier to use and maintain.
TOGAF 9 LEVEL 1 & 2; LEVEL 1 CERTIFICATION
The TOGAF® 9 Level 1 & 2; Level 1 certification provides validation that the candidate has gained knowledge of the terminology, structure, and basic concepts of TOGAF 9 standard, and understands the core principles of Enterprise Architecture and TOGAF standard.
The TOGAF 9 Level 1 certification is automatically achieved after passing the TOGAF 9 Level 1 exam. The TOGAF 9 Level 1 course provides an optimal preparation to pass the exam and, therefore, to obtain the certification.
Level 1 is a prerequisite to continue with the following levels of qualification.
TOGAF 9 LEVEL 1 & 2; LEVEL 1 COURSE
The TOGAF 9 Level 1 & 2; Level 1 course deals with the basic principles of the methodology and looks at the components, principles and processes.
The course prepares the participants for the exam TOGAF 9 Level 1.
ACCREDITATIONS
TOGAF® 9 Level 1 & 2; Level 1 course from iLEARN - Innovative Learning is accredited by The Open Group.
N.B.: Level 1 exam can be taken in two different modalities:
Online with the supervision of an Invigilator (OnVUE)
At a Pearson Vue Test Center
Here below you can read the course sheet with information about TOGAF 9 Level 1 course.
TOGAF 9 Level 1 certification training courses and exams available in several languages and provided by iLEARN