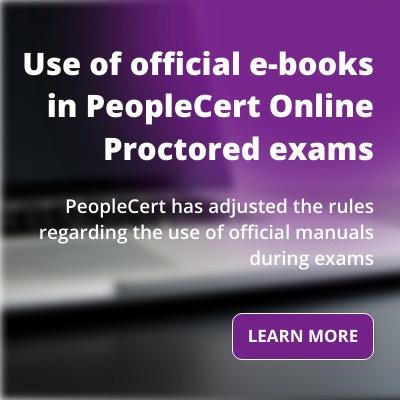 PeopleCert has adjusted the rules regarding the use of official manuals during exams.
As a result of the various adjustments made by organisations across the world to adapt to current restrictions while ensuring business continuity, PeopleCert, in association with AXELOS, has adjusted the requirements for the use of e-books during PeopleCert Online Proctored (OLP) open-book exams. Effective from April 13th 2020 until June 30th 2021, PeopleCert and AXELOS have reached a joint decision to permit:
- The use of e-book PDFs on a second e-device (portable digital devices such as smartphones, tablets and laptops) during open-book exams;
- The printing of e-book PDFs for use during open-book exams.
For more information about PeopleCert online exam procedures, please click here.