DASA DevOps Fundamentals
Featured products
In this showcase you will find a selection of training courses and exams in the DASA DevOps Fundamentals context.
To look for a course or an exam specifically, you can use the "Search courses/exams prices" tool that you will find below.
If you do not see the course or exam you want, please contact us.
iLEARN is an
ATO
(Accredited Training Organization)
of
DASA
for
DevOps
courses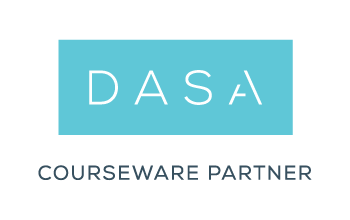 For an online verification of accreditments, do a research with iCONS - Innovative Consulting S.r.l. of which iLEARN is a business unit.
DASA DEVOPS FUNDAMENTALS
DevOps Agile Skills Association (DASA) is an independent and open, members driven association supporting the development of DevOps training and certification to the global market. Advocating the development of High-Performance IT Professionals and Teams through agile DevOps initiatives.
DASA DEVOPS FUNDAMENTALS CERTIFICATION
The DASA DevOps Fundamentals is the first step in progressing through the DASA qualification scheme.
It provides an extensive introduction to the core Agile DevOps principles covering the essential knowledge and skill competences that have been defined by the DevOps Agile Skills Association (DASA).
The DASA DevOps Fundamentals certification is automatically achieved after passing the DASA DevOps Fundamentals exam. The DASA DevOps Fundamentals course provides an optimal preparation to pass the exam and, therefore, to obtain the certification.
The Fundamentals level is a prerequisite to continue with the following levels of qualification.
DASA DEVOPS FUNDAMENTALS COURSE
The Fundamentals level course is designed to provide the core education necessary to build your DevOps vocabulary and to understand its principles and practices. With the help of key DevOps concepts and terminology, real life case studies, examples and interactive group discussions and extensive exercises in each module you will acquire a fundamental understanding of DevOps.
iLEARN classroom and online DevOps Fundamentals courses aim at building an understanding of all 12 areas of the DASA competence model.
DevOps Fundamentals in the DASA Competence Framework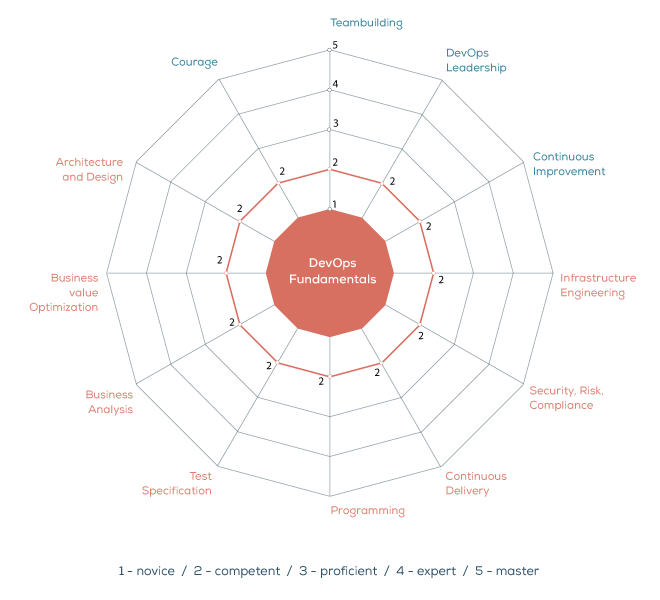 Copyright© DevOps Agile Skills Association LLC. All rights reserved.
Here below you can read the course sheet with information about DASA DevOps Fundamentals course.
DASA DevOps Fundamentals certification training courses and exams available in several languages and provided by iLEARN