iLEARN is an
ATO
(Accredited Training Organization)
of
DASA
for
DevOps
courses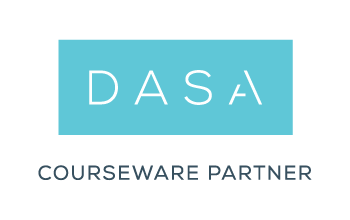 For an online verification of accreditments, do a research with iCONS - Innovative Consulting S.r.l. of which iLEARN is a business unit.
The DASA DevOps Fundamentals is the first step in progressing through the DASA qualification scheme.
It provides an extensive introduction to the core Agile DevOps principles covering the essential knowledge and skill competences that have been defined by the DevOps Agile Skills Association (DASA).
The Fundamentals level is designed to provide the core education necessary to build your DevOps vocabulary and to understand its principles and practices. With the help of key DevOps concepts and terminology, real life case studies, examples and interactive group discussions and extensive exercises in each module you will acquire a fundamental understanding of DevOps.
Access duration
120 access days to the platform
DASA DevOps Fundamentals online course details
7 lessons (5 hours of sound and slides pre-recorded by an accredited teacher)
Downloadable PDF documents with slides for each lesson
Exercises and solutions
Glossary
1 official mock exam
Online course format and characteristics
Access 24/7
For further information about online courses, please click here
Discounted price
199,00€
189,05€
up to 30/04/2021
Access duration of the course
120 days
Objectives
At the end of this course, you will be able to:
Explain the drivers responsible for the emergence of DevOps.
Define and discuss the key concepts and principles of DevOps.
List and explain the business benefits of DevOps and continuous delivery.
Describe the Service Delivery process.
Explain the concepts of test automation, infrastructure automation, and build and deployment automation.
Describe how DevOps relates to Lean and Agile methodologies.
Summarize case studies of IT organizations that are making the transformation to Adaptive IT and DevOps models.
List the most common and popular DevOps tools.
Discuss the critical success factors for DevOps implementation.
Who it is aimed at
Individuals involved in IT development, IT operations, or IT service management
Individuals whose role are touched by DevOps and continuous delivery, such as the following IT roles:

DevOps engineers
Product owners
Integration specialists
Operations managers
Incident and change managers
System administrators
Network administrators
Business managers
Automation architects
Enterprise architects
Testers
Contents
Module 1: Course Introduction
Module 2: DevOps Introduction
Module 3: Culture
Module 4: Organization
Module 5: Processes
Module 6: Automation

6A Automation Concepts
6B Data Center Automation

Module 7: Measure and Improvement
Material course language
French
DASA DevOps Fundamentals 1.0 120d without exam online course in French provided by iLEARN Innovative Learning