Add to cart
TOGAF® 9 Level 1 exam (for RETAKE) online exam provided by iLEARN Innovative Learning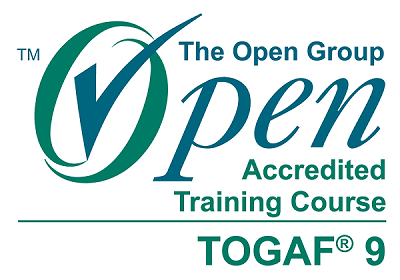 The TOGAF® Standard, Version 9.2, is an update to the TOGAF® 9.1 standard providing improved guidance, correcting errors, improving the document structure, and removing obsolete content. Key enhancements made in this version include updates to the Business Architecture and the Content Metamodel. All of these changes make the TOGAF framework easier to use and maintain.
The TOGAF® 9 Level 1 & 2; Level 1 certification provides validation that the candidate has gained knowledge of the terminology, structure, and basic concepts of TOGAF 9 standard, and understands the core principles of Enterprise Architecture and TOGAF standard.
TOGAF® 9 Level 1 & 2; Level 1 exam (for RETAKE) can be purchased exclusively if the first exam attempt has not been passed. In order to purchase it, candidates must have obtained the first exam voucher through iLEARN.
ACCREDITATIONS
TOGAF® 9 Level 1 & 2; Level 1 course from iLEARN - Innovative Learning is accredited by The Open Group
ONLINE EXAM FORMAT AND CHARACTERISTICS
Multiple choice exam (40 questions)
60 minutes of duration
In countries where English is a second language, the time allocated for the exam is extended to 90 minutes
Closed book exam
Passing rate: 55% - 22/40 points
Exam can be taken in two different modalities:
Online with the supervision of an Invigilator (OnVUE)
At a Pearson Vue Test Center
For more information about technical requirements and online exam procedure, please click here.
Accreditation
The Open Group
Individual price
299,00EUR
Language
English, French, Chinese (Mandarin) , Spanish (Latin American)
Who it is aimed at
Enterprise architects, of all levels
People wishing to get into enterprise architecture
Anyone who wants to pass the TOGAF® 9.2 certification exam
Prerequisites
Some experience solving problems at the enterprise level, although familiarity with TOGAF standard is not required.
In order to purchase TOGAF® 9 Level 1 exam (for RETAKE), candidates must have already taken a TOGAF® 9 Level 1 exam and NOT passed it.
Certification
TOGAF® 9 Level 1 official certificate
Exam language
English, French, Chinese (Mandarin) , Spanish (Latin American)